Jeg har fået en del kommentarer på det sidste, om at mange af mine malerier er meget mørke og dystre, og om jeg ikke snart maler nogle gladere og mere positive billeder.
Nu har jeg fornyeligt færdig gjort dette maleri, det har fået titlen 'En af DE dage' jeg starterede egentligt maleriet ud med det focus at nu ville jeg lave et positivt maleri, men det blev noget helt andet.
Nogen dage, som i nok ved, kan vende på en 25 øre, og det endte med at blive en rigtig træls dag, så dette billede er min måde at håndtere nogle af de ting i livet jeg ikke nødvendigvis selv kan kontrollere. Jeg får så meget energi og ro ud af at male disse malerier.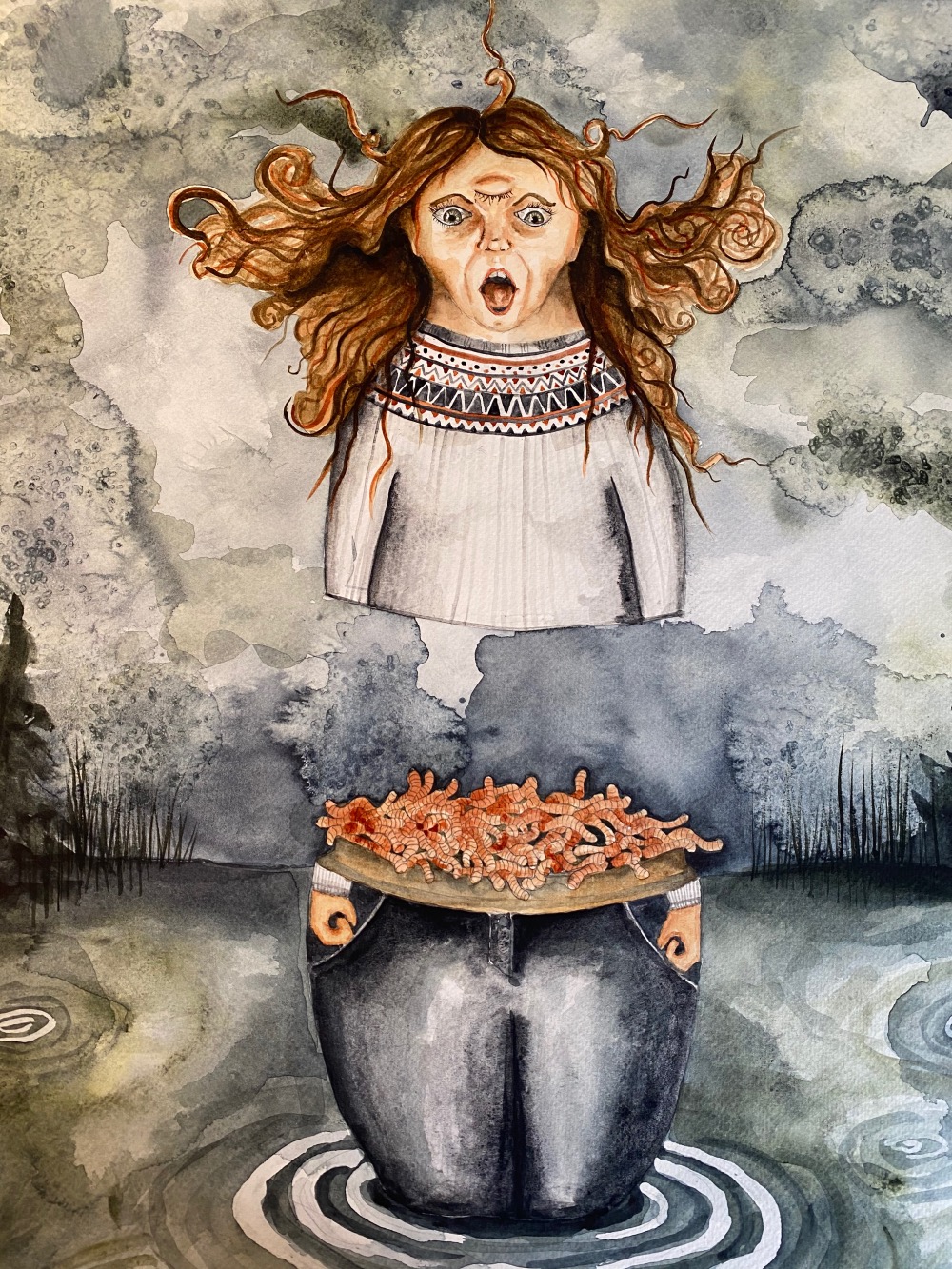 Nu er jeg gået igang med det maleri som det egentlig skulle have været. Det har allerede fået titlen 'En af de andre dage'.
Det er en noget anderledes proces med dette billede end det plejer at være. Der er som regel et mørkt aspekt i de fleste af minebilleder. Selv min ti årige datter der kiggede ind til mig på mit lille attallier kommenterede ' Jamen mor hvor er det uhyggelige'.
Det sjove ved min proces med dette maleri er at det dræner mig fuldstændig for energi at male. Jeg har det så svært med at det er 'pænt' og hyggeligt. Jeg må åbenbart have nogle mørke sider inden i mig som virkelig har brug for at komme ud.